COVID-19 Safety Information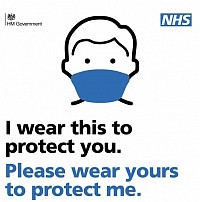 Important information about your appointment 
I wear a face covering to protect all my clients, not only from COVID-19, but also from flu and cold.
Coronavirus remains a serious health risk. You should stay cautious to help protect yourself and others. Please wear a face covering for the duration of your appointment.
If you or anyone else in your household shows signs of, or develops Coronavirus symptoms leading up to your appointment please contact me immediately.