Home Visit Foot Care
Services and service area map
I offer the treatment of corns, callous, ingrown toenails, reduction of thickened nails and routine toenail cutting, all carried out in the comfort of your own home. I also have the knowledge and experience to offer my services to diabetic patients.
Home visits are available Monday - Friday (excl. Public Holidays) in Gosport, Lee on the Solent, Hill Head & Stubbington
For other areas, please use the links page to locate a practitioner near you from the available organisations and associations.
Please leave a comment or review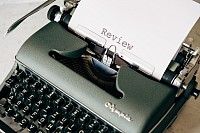 Comments and reviews
If you have received home visit foot care treatment, I welcome your feedback. Please post comments below (there is a delay before your post is approved, this is to ensure malicious content is trapped before being posted). Please also post a review on Google
Andy Pritchard
What a lovely lady. From start to finish Sharon was very attentive and interested in certain aspects of my life as well as being a caring and gentle Podiatrist. If it wasn't for the fact that we spent the whole time talking I could have quite easily dozed while she did her bit. A very COVID conscious young lady who's generally hygiene standards a well as COVID precautions could not be faulted.
Not used to using this type of service (but now age dictates otherwise), I was at ease as soon as I opened the door to let her in. Well worth her fee and more. Thanks Sharon.
Kristine Fitzjohn
Thank you Sharon for treating my elderly Dads ingrowing toenail, he is chuffed to bits! No problems now. We are so glad we have found you !
Bekki Ayling
A massive thank you for your service- you were able to fit in an appointment quickly and kept us well informed on all procedures and prices. You treated my elderly grandad and he has sung your praises and rated your treatment non stop! He is a Fareham resident and will definitely be using you again.
David Richards
Thank you Sharon, excellent work as always, very professional and friendly and my feet feel wonderful again. Looking forward to you next visit.
Google Customer Reviews