Links...
External links to other organisations and associations
Southern Chiropody, Podiatry & Foot Health Practitioner Association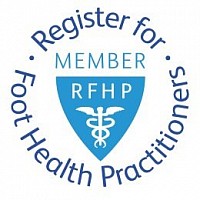 The Register for Foot Health Practitioners
The Register for Foot health Practitioners
 :: All of our members must uphold our robust underlying code of ethics by ensuring they have the necessary skills, training, proficiencies and grounded knowledge to practice safely and competently.
A member of the R.F.H.P. is someone you can trust.